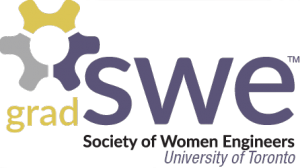 We are a U of T graduate student group of self-identifying women engineer volunteers working to build a supportive and inclusive community for students in STEM at U of T. We are supported by the Faculty of Applied Science and Engineering and organize community building and professional development events for the graduate students throughout the academic year. We are also engaged in collaborating with and supporting other student groups on campus. To learn more about our events, connect with us on social media, email us or subscribe to our newsletter. We also welcome all student volunteers to help with organizing events, STEM drives, communications and budgeting and develop leadership skills.
Launch your entrepreneurship career!
Time: Thursday, March 11th, 4-6:30 pm EST
Register link: [Click Here]
TandemLaunch is a unique startup foundry and seed fund based in Montreal that works with driven entrepreneurs to turn research from the world's best universities into exceptional technology companies. GradSWE UofT is partnering with TandemLaunch and WISE UofT to bring this exciting and opportunistic event forward for UofT students. Whether you're an aspiring entrepreneur or unsure of what's next for your research this event is for you! For graduate students closer to finishing and excited by the idea of a career in the startup world, this is an exclusive networking opportunity.
The event will consist of a panel discussion with four of TandemLaunch's very own entrepreneurs including: Artmiz Golkaramnay, Ladan Golshanara and Calvin Cheng (U of T alumnus). These panelists will be discussing everything from what is entrepreneurship and when they realized they wanted to become an entrepreneur to what diversity & inclusion in entrepreneurship means to them. You will have a chance to ask your own questions in smaller breakout rooms with each panelist, as well as learn more about TandemLaunch and participate in a small workshop walking through the paper to technology process. The entrepreneurship resources available at UofT will also be highlighted by representatives from the iCUBE UTM program (Kasey Dunn) and U of T market research library (Carey Toane).
Please register now and join us virtually through zoom on March 11th from 4:00-6:30PM. Tickets are limited (accepting 60 participants), and the first 20 participants to register and attend will get to choose between a dinner on us or a free professional head shot. So don't miss out on this exciting opportunity to not only learn more about the world of entrepreneurship but to also network with a unique and exciting group at TandemLaunch!
For more information regarding these panelists and members of the TandemLaunch Team who will be moderating the event please see their bios here. 
Galbraith Washroom Petition
Sign the petition form here.
This week, we would like to bring to your attention an important issue that we are facing in the Galbraith Building. The lack of women's washrooms in the building has created tremendous problems for women who work in the research labs and offices inside the building, especially on the fourth floor which hosts at least 8 faculty members and 72 (out of 186) graduate students who identify as women [See more information here].
Thus, we'd like to ask for your inputs regarding this issue by filling out the form and help us create a more inclusive environment at UofT.
GradSWE UofT Newsletter Feb 3rd:
Cookie Social and Celebrating Black History Month
This weeks newsletter features upcoming GradSWE events as well as events and resources related to Black History Month. Click below to read more!
Check out the current volunteer opportunity from GradSWE! Help us and help our community!
Sign up to join our mailing list and stay inform about our events and activities!