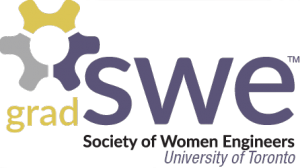 We are a U of T graduate student group of self-identifying women engineer volunteers working to build a supportive and inclusive community for students in STEM at U of T. We are supported by the Faculty of Applied Science and Engineering and organize community building and professional development events for the graduate students throughout the academic year. We are also engaged in collaborating with and supporting other student groups on campus. To learn more about our events, connect with us on social media, email us or subscribe to our newsletter. We also welcome all student volunteers to help with organizing events, STEM drives, communications and budgeting and develop leadership skills.
SWE Coffee Club – Market Yourself: How to build a personal brand
Date: Jan 30th, 10-11:40 am
Register link: [Eventbrite]

Have you heard of personal branding? Does it confuse you?! Is it helpful as a graduate student?
The answer to the last question is YES! And so even if you have NO to the first two questions, come to an amazing event by SWE Toronto to find out why! We will be joined by professionals in the branding industry, Abitha Amruth, Account Director with LinkedIn, and Aditya Shankar, Engineer turned marketer, who will guide everyone on the importance of personal branding and the right way to approach it.
As we enter a virtual world where job seeking is getting more digital and LinkedIn and similar platforms are more important than ever, this workshop will help guide you to make the best of an online professional presence through branding. Register now before the ticket is out!
'Picture a Scientist' Screening and Women in STEM Panel
Date: Feb 5-10, Panel discussion on Feb 11 from 5-6:30 pm
Register to Access Movie Here
GradSWE is happy to announce our first collaborative event with Biozone Student council and the Chemical Engineering Graduate Student Association (CEGSA). We would like to invite you to a screening of the amazing documentary Picture a Scientist, following three women scientists and the challenges they have had to overcome to pursue their careers in academia (See trailer here).
The virtual screening of Picture a Scientist will be open from Feb. 5-10th, 2021; everyone who registers will receive an access code to watch the film when convenient during that time frame. The panel discussion will be held on Feb. 11th, 2021 from 5-6:30 pm, details for accessing the virtual event will be sent out closer to the date to the registered participants.
The panel will be moderated by Professor Elizabeth Edwards, University Professor in Chemical Engineering and Professor Grant Allen, Chair Chemical Engineering; Professor Emily Moore, Director Troost iLead; Christine Romano, former postdoc at Biozone and currently at Metagenomi; Maria Tibbo (Acoustic Emissions Specialist at Hatch, alumna PhD Physics from U of T) will be joining the discussion.
We ask that you register for the events (feel free to attend both or just one) through the linked registration form by Feb. 1, 2021, at 5 pm so that we can ensure you get streaming access to the film. We hope that you will join us in the screening and the panel discussion! Stay tuned for more updates.
Galbraith Washroom Petition
Sign the petition form here.
This week, we would like to bring to your attention an important issue that we are facing in the Galbraith Building. The lack of women's washrooms in the building has created tremendous problems for women who work in the research labs and offices inside the building, especially on the fourth floor which hosts at least 8 faculty members and 72 (out of 186) graduate students who identify as women [See more information here].
Thus, we'd like to ask for your inputs regarding this issue by filling out the form and help us create a more inclusive environment at UofT.
GradSWE UofT Newsletter Jan 19th:
'Picture a Scientist' Screening and SWE Coffee Club
A very happy new year from the GradSWE U of T team! We hope you had a good and relaxing break and looking forward to the coming term. We have some amazing events planned this term for professional development and important discussions in the community, so stay tuned! 
Check out the current volunteer opportunity from GradSWE! Help us and help our community!
Sign up to join our mailing list and stay inform about our events and activities!