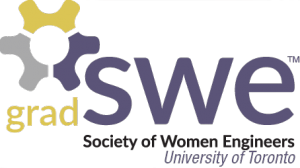 We are a U of T graduate student group of self-identifying women engineer volunteers working to build a supportive and inclusive community for students in STEM at U of T. We are supported by the Faculty of Applied Science and Engineering and organize community building and professional development events for the graduate students throughout the academic year. We are also engaged in collaborating with and supporting other student groups on campus. To learn more about our events, connect with us on social media, email us or subscribe to our newsletter. We also welcome all student volunteers to help with organizing events, STEM drives, communications and budgeting and develop leadership skills.
'Spring's Here!'   Research Coffee Chats
Wednesday, March 31st, 7:30-9:00 pm EST
Register: [See Link]
This event is an informal chance to learn about each other's really neat research: March 31, 2021 7:30 – 9:00 pm
Curious about what your fellow grad students are working on? Wondering what "water research" is? Trying to figure out what exactly your friends are doing with their robots? Come join our March End Social – Research Chats! Share your research topics with people in and outside of your field and learn about all the amazing ideas people are working on! 
It will be a chill and relaxed chat – no preparation needed.  
Please RSVP here if you would like to attend. 
Interested in joining the SWE Graduate Community Leadership Team? Now is the time to apply! Check out the application and be sure to apply by April 1st! All SWE members are eligible to apply!

If you have any questions please feel free to contact us or Amy Zheng at grad-coordinator-elect@swe.org. Keep an eye on the GradSWE blog and social media for additional tips for applying!
Participants from last month's "Launch your entrepreneurship career!" event 
GradSWE UofT Newsletter Mar 19th:
Spring Research Coffee Chat and Other Updates
This weeks newsletter features upcoming events for the month of March as well as reflections on our entrepreneurship event. Click below to read more!
Check out the current volunteer opportunity from GradSWE! Help us and help our community!
Sign up to join our mailing list and stay inform about our events and activities!