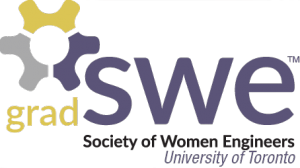 We are a U of T graduate student group of self-identifying women engineer volunteers working to build a supportive and inclusive community for students in STEM at U of T. We are supported by the Faculty of Applied Science and Engineering and organize community building and professional development events for the graduate students throughout the academic year. We are also engaged in collaborating with and supporting other student groups on campus. To learn more about our events, connect with us on social media, email us or subscribe to our newsletter. We also welcome all student volunteers to help with organizing events, STEM drives, communications and budgeting and develop leadership skills.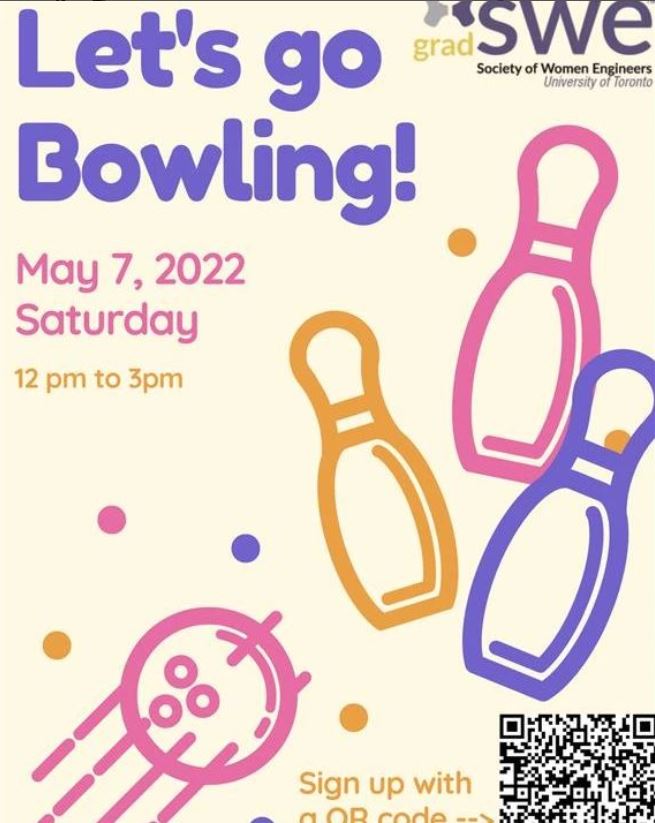 GradSWE Goes Bowling!
Our bowling event is finally happening! To wrap up the Winter 2022 term, we are having a bowling event Saturday, May 7th, from 12-3pm.
Please register with this link.
GradSWE Graduate Proofreading and Writing Group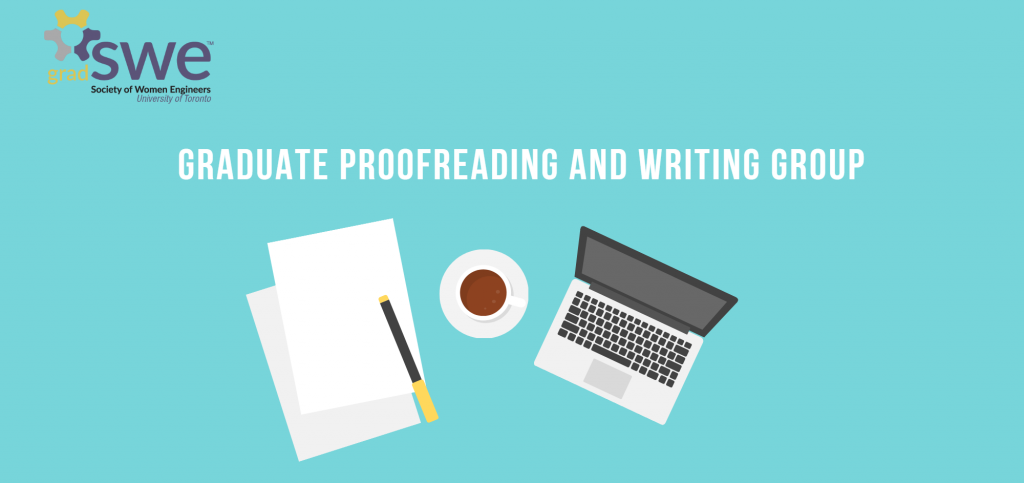 Register here, group starts week of May 10th.
Thank you to those who already responded, we now are ready to pilot the group in May. For those who could not, fear not! You can still respond to the form linked above. Hurry and don't miss this opportunity for getting your work peer-reviewed (in a sense!) before submission and get perspectives from a diverse group of colleagues, related or unrelated to your field. 
GradSWE UofT Newsletter Nov 16th: Winter Market Outing
We hope you had a restful reading week and are excited for the rest of the semester. As you gear up for the last few weeks of school, make sure to enjoy the last of the fall leaves 🍂 and keep an eye out for GradSWE events! We'll be visiting the market at the Toronto Winter Village in the upcoming weeks, click below for more.
Check out the current volunteer opportunity from GradSWE! Help us and help our community!
Sign up to join our mailing list and stay inform about our events and activities!