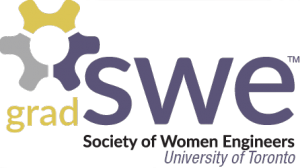 We are a U of T graduate student group of self-identifying women engineer volunteers working to build a supportive and inclusive community for students in STEM at U of T. We are supported by the Faculty of Applied Science and Engineering and organize community building and professional development events for the graduate students throughout the academic year. We are also engaged in collaborating with and supporting other student groups on campus. To learn more about our events, connect with us on social media, email us or subscribe to our newsletter. We also welcome all student volunteers to help with organizing events, STEM drives, communications and budgeting and develop leadership skills.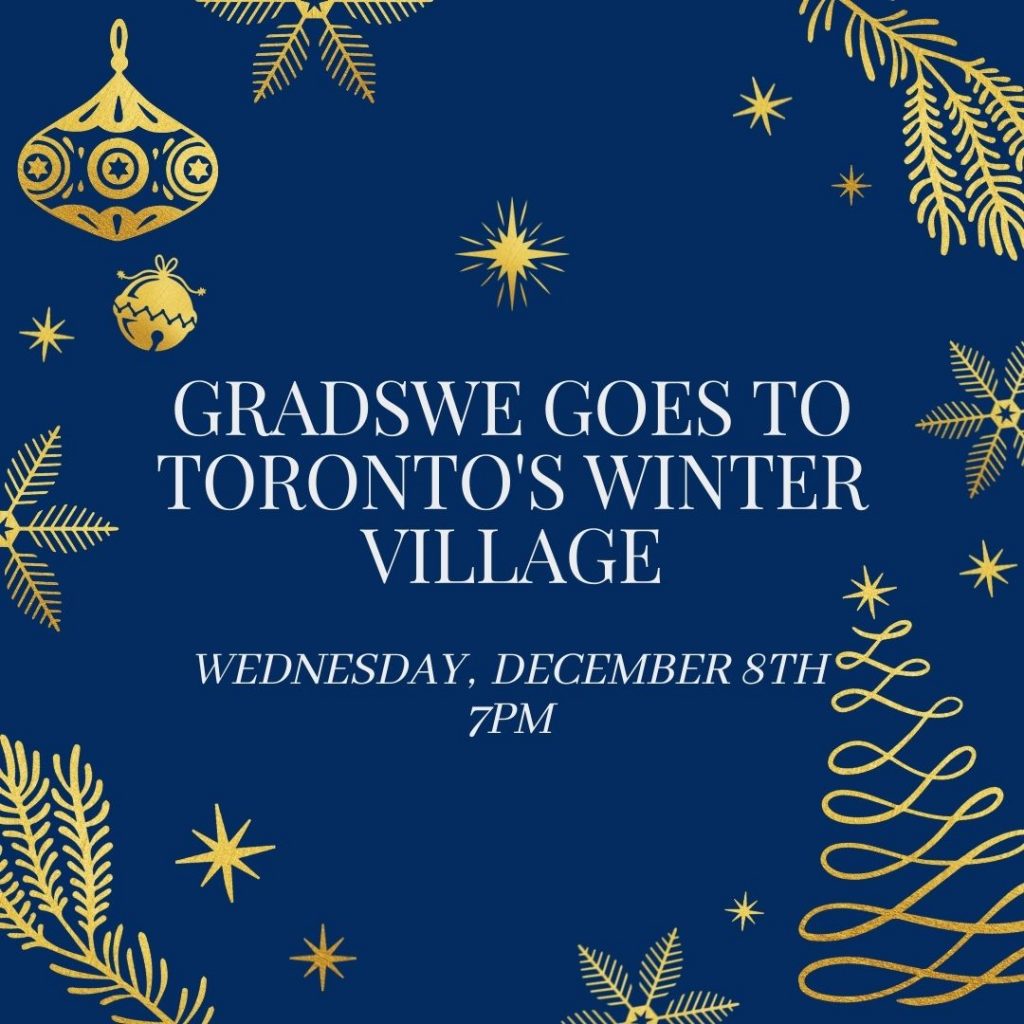 GradSWE Goes to Toronto's Winter Village
December 8th at 7pm
The winter holidays are coming up soon which means it's time for Toronto's annual Winter Village at the Distillery District! Join GradSWE on December 8th at 7pm to explore the Distillery District's seasonal lights & shopping and enjoy a hot beverage on us!
Please email kelsey.smyth@mail.utoronto.ca if you plan to attend.
Please note that as per the Winter Village guidelines you must "present proof of full COVID-19 vaccination alongside government-issued identification" to gain entry. Read
here
for more information about the Winter Village.
GradSWE Graduate Proofreading and Writing Group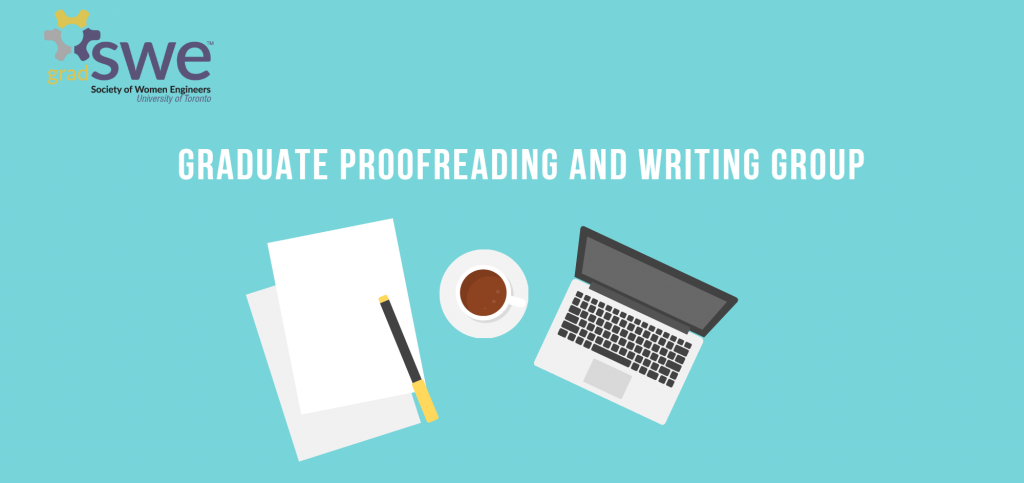 Register here, group starts week of May 10th.
Thank you to those who already responded, we now are ready to pilot the group in May. For those who could not, fear not! You can still respond to the form linked above. Hurry and don't miss this opportunity for getting your work peer-reviewed (in a sense!) before submission and get perspectives from a diverse group of colleagues, related or unrelated to your field. 
GradSWE UofT Newsletter Oct 11th:
UofT Guided Tour
We hope you had a restful reading week and are excited for the rest of the semester. As you gear up for the last few weeks of school, make sure to enjoy the last of the fall leaves 🍂 and keep an eye out for GradSWE events! We'll be visiting the market at the Toronto Winter Village in the upcoming weeks, click below for more.
Check out the current volunteer opportunity from GradSWE! Help us and help our community!
Sign up to join our mailing list and stay inform about our events and activities!